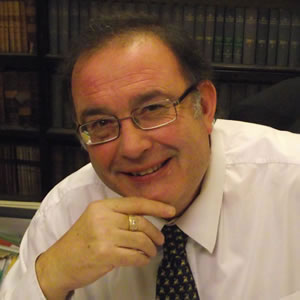 Dennis Malcolm Brewer
SENIOR SOLICITOR / MANAGING DIRECTOR
Dennis Brewer qualified in 1978 and started work in the Midlands and moved with his family to East Yorkshire becoming a partner with Max Gold and in 1998 becoming a Director in Harland Turnbull & Roberts and now a Director in Brewer Wallace. Dennis specialises in all types of property matters and specialises in Company acquisitions and mergers. He lives in Hedon and manages the firm's head office at Shackles Chambers, 7 Land of Green Ginger as well as supervising our Parliament Street Office. He also attends weekly at the firm's Hornsea office and sees clients at Bridlington or in their own homes by appointment. Dennis is a "Cruse" certificated bereavement counsellor and has in his private time been vice chair of Burstwick C.P.School, Chairman of Hedon Rangers F.C, Director of Bridlington Town F.C, Trustee of Pickering and Ferens Housing Association and Financial Committee member of St Mary and St Joseph R.C.C.Hedon.
Tel: 01482 221130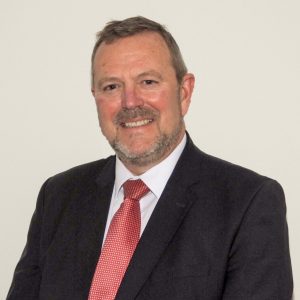 Robert Grant Wallace
SENIOR SOLICITOR / DIRECTOR
Bob Wallace was born and grew up in Bridlington and started working for Guy Shackles at his family firm "Shackles & Co" based in Hull's Land of Green Ginger and a small branch office in Hornsea. After working as a clerk and study at Hull University he qualified in 1992. He lives in Hornsea and became a Director in Harland Turnbull & Roberts in 1998 and now a Director in Brewer Wallace. Bob manages the firm's Hornsea Office and visits Bridlington on a weekly basis to see clients at the firm part time branch office at 22 Quay Road or in clients' own homes (he also sails weekends from Bridlington Harbour). He specialises in Wills, Probate, Estate Management and Administration with emphasis on Inheritance Tax and Care Home Fees planning. Bob is a "Cruse" certificated bereavement counsellor.
Tel: 01964 537856
Graham Ward Nettleton
SENIOR SOLICITOR/CONSULTANT/NOTARY PUBLIC*
Graham Joined Brewer Wallace as a consultant in November 2014 and is based in the Hull office specialising in wills, trusts, tax, powers of attorney, estate administration and Care Home Planning. Graham is also a Notary Public and this work involves the preparation of documents for use overseas on a worldwide basis. Graham's first qualification was in music and before becoming a solicitor he was for many years Head of Music in a Senior High school in Hull. Graham plays the double bass in various local orchestras.
Office : Land of Green Ginger (Hull)
Tel: 01482 221130
* Graham's work as a Notary Public is regulated through the Faculty Office of the Archbishop of Canterbury.
Liz Cook
CHARTERED LEGAL EXECUTIVE
Liz qualified as a Legal Executive in 2003 and has years of experience in many areas of Law but mainly wills/probate/LPA/Deputy applications. Liz joined Brewer Wallace in 2015. Liz has a long standing relationship with Age UK and holds an initial free legal advice drop in at Age UK between 11am and 1pm on a Tuesday.
Office : Land of Green Ginger (Hull)
Tel: 01482 221130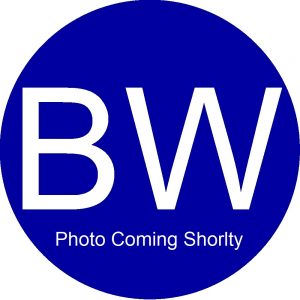 Deborah Taylor
CHARTERED LEGAL EXECUTIVE (FCILEx)
Debbie is a Fellow of the Chartered Institute of Legal Executives, and has worked at our Hornsea office since 2015, under the supervision of our Director, Bob Wallace.   Having spent a total of 32 years in the legal profession, she now specialises in wills, probate, Court of Protection applications, lasting powers of attorney, and landlord and tenant issues.  She enjoys all aspects of her work, but takes particular pride in knowing that she helps people who are having extreme health problems to sort out their affairs, and put their minds at rest.
Office : Hornsea
Tel: 01964 537856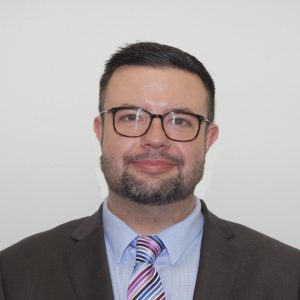 David Stowell
HEAD LEGAL CASHIER / COMPLIANCE OFFICER FOR FINANCE AND ADMINISTRATION
David has worked in the legal profession since around 2010, and joined Brewer Wallace when it first started in 2012, as Head Legal Cashier.  David's work has been key in helping Brewer Wallace to obtain places on the panels of key mortgage lenders, and following a long period assisting our previous Compliance Office for Finance & Administration, David was authorised by the SRA to himself assume the role in 2020.  When not studying for his degree in accountancy, he supports Hull City.
Office: Land of Green Ginger (Hull)
Tel: 01482 221130
Sean Gordon
SENIOR SOLICITOR / COMPLIANCE OFFICER FOR LEGAL PRACTICE (LL.B. Hons)
Sean joined Brewer Wallace in July 2019, as Compliance and Risk Manager.  Having studied law at the University of Hull, he qualified as a Solicitor in 2000, and has since then worked both in high street practices, and some of the larger litigation firms in the Humber area, originally dealing mainly with personal injury claims of various types, complexity and value.  Since 2012 he has specialised in Compliance and Risk Management, and was the SRA's approved Compliance Officer for Legal Practice (COLP) in his previous role, for which he was nominated for Compliance Office of the Year  at the Modern Law Awards in 2014.  Sean's appointment is part of Brewer Wallace's continuing commitment to ensure that client care and the very highest of professional standards and values remain at the very core of all that it does.  He became the COLP for Brewer Wallace in 2020.
Office: Parliament Street (Hull)
Tel: 01482 228808
Shackles Chambers (Land of Green Ginger – Hull)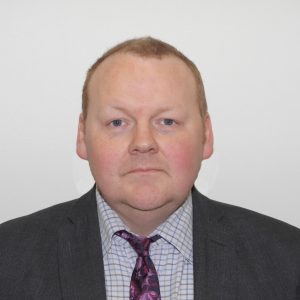 Paul Smith
COMMERCIAL ASSISTANT
Office : 7 Land of Green Ginger, Hull
Tel: 01482 221130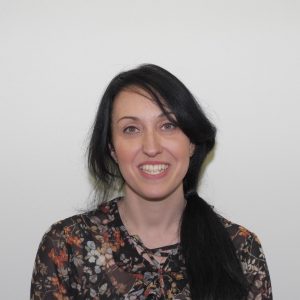 Amanda Bottomley
LEGAL ASSISTANT
Office : 7 Land of Green Ginger, Hull
Tel: 01482 221130